TOGETHER WE ARE BUILDING THE CLUB OF NEW WINNERS
THE POGI TEAM STORY
TADEJ POGAČAR HE WAS A MEMBER OF KD ROG FOR MANY YEARS (FROM BOYS' CATEGORY TO U23). THE KD ROG CLUB PROVIDED HIM WITH THE BEST CONDITIONS FOR QUALITY TRAINING, HE RECEIVED EXPERT KNOWLEDGE FROM THE COACHES, AND SEVERAL TIMES A YEAR HE IMPROVED HIS KNOWLEDGE AND SKILLS AT JOINT PREPARATIONS.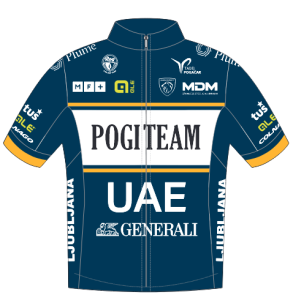 He also got the bike and equipment to use for free, because otherwise it would have been difficult for him to decide on cycling, says Tadej today.
A few years ago, he went from Rog to professional waters and signed a contract with the UAE Worldtour team, and with its help this year he achieved historic success, twice in a row overall victory in the Tour de France. Also won an Olympic bronze medal in the road race in Tokyo.
Tadej feels the responsibility to give something back to the young cyclists in KD Rog with his name and the successes he has achieved. POGI TEAM and thus take care of his cycling successors. That's why he decided to help future young cycling hopefuls.
Home